Pictures of Lindsay Lohan Who Has Been Released From Jail
Lindsay Lohan Has Been Released From Jail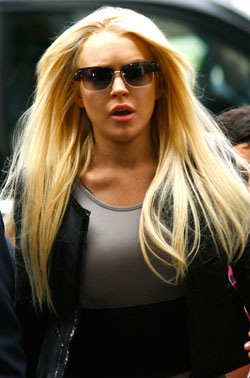 Lindsay Lohan has left jail after serving two weeks of her 90-day sentence. She was released at 1.35am from Lynwood's Century Regional Detention Facility. LA Superior Court Marsha Revel ordered Lindsay to report for rehab within 24 hours, saying:
"Per court order she has been sent directly to her next destination, which is a treatment center. She is now under the supervision of the LA County Probation Department. This concludes her custody. We are done. Thank you all for behaving. We can all go home now."
Lindsay reported to jail on 20 July. Early reports claimed Lindsay was checking in to Morningside Recovery in Orange County, but later suggestions say Lindsay's going to UCLA Medical Centre for counselling for emotional issues and substance abuse.