Pictures of Mark, Charlotte and Samantha Ronson Plus Nikki Reed, Peaches Geldof and Eli Roth, Brittany Snow, Nicole Richie 2010-05-05 08:40:17
The Ronsons Round Up Their Celeb Pals For A Party
Mark Ronson took a break from helping Amy Winehouse work on her new material to support his sister Charlotte, who hosted a JC Penney party in New York last night. They were joined by guests such as Mischa Barton who dressed all in black, Twilight's Nikki Reed, and Brittany Snow, who looked cute in a black minidress with bright splashes of colour.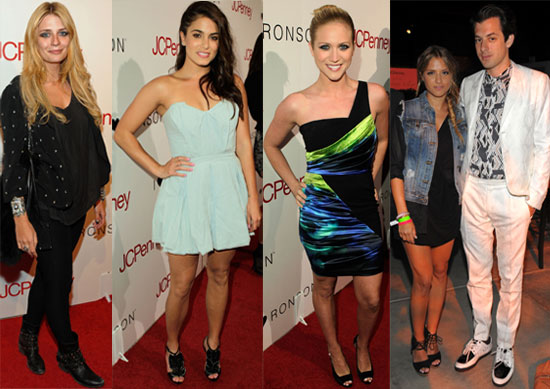 Mark and his other sister Samantha Ronson did a duet, while Peaches Geldof and Eli Roth stayed by each others' side. Paris Hilton was accompanied by her sister Nicky and wore a striking stripy dress for the occasion, while Nicole Richie looked wide eyed in lots of fringing.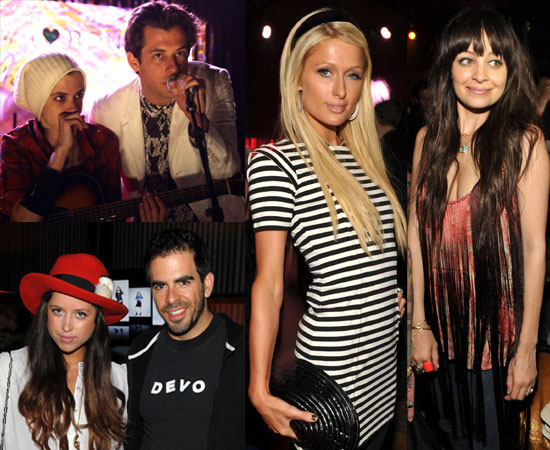 To see many more photos from the party, including Slash, Rashida Jones, Marisa Miller, Jessica Lowndes, Christopher Mintz-Plasse and others, just read more.
Images include: Stephanie Pratt, Charlotte Ronson, Mark Ronson, Peaches Geldof, Eli Roth, Jessica Lowndes, Marisa Miller, Nora Zehetner, Nicole Richie, Rashida Jones, Nikki Reed, Brittany Snow, Samantha Ronson, Drea De Matteo, Devon Aoki, Shenae Grimes, Ryan Rottman, Alex Greenwald, Mischa Barton, Christopher Mintz-Plasse, Aaron Paul, Paris Hilton, Slash, Taryn Manning, Nicky Hilton, Kate Mara, Olivia Thirlby, Shiri Appleby.