Pictures of Mena Suvari and Simone Sestito Who Have Married in Vatican City Italy Wedding Pictures
Mena Suvari Is Married!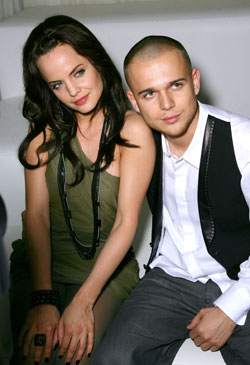 Mena Suvari and concert producer Simone Sestito got married in Vatican City on Saturday. The bride wore a gown by her good friend Alice + Olivia owner Stacey Bendet. They wed in Rome as most of the groom's family lives nearby.
The couple got engaged in July 2008, after meeting at the Toronto Film Festival in 2007. Mena was happy to show off her huge ring at various events throughout their two-year engagement. They also revealed their matching tattoos on holiday last Summer.
Congrats to Mena and Simone!