Pictures of Michelle Heaton Who Has Married Hugh Hanley at Wedding in Bahamas
Michelle Heaton Is Married!
Michelle Heaton has married Hugh Hanley in the Bahamas. The couple got engaged at the beginning of the year. They enjoyed a bikini and shirtless holiday in April, before Michelle took part in the London Marathon. She was bridesmaid at good friend Katie Price's recent wedding, and Kate was meant to be Michelle's bridesmaid but she got left behind. Michelle said: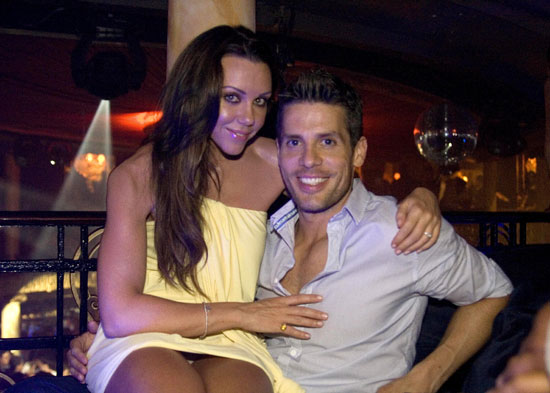 "Hugh and I had the wedding of our dreams and it was just perfect. As soon as I started walking towards Hugh I could see he had tears in his eyes and that totally started me off [...] A little bit of Hugh's snot was blown onto the priest during a particularly sniffly bit of the ceremony!"
They are planning a party for their family and friends when they return to Ireland. Congrats!