Pictures of Myleene Klass Is Pregnant With Her Second Child
Myleene Klass Is Pregnant!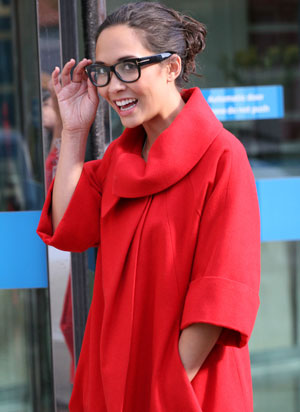 Myleene Klass has announced that she is pregnant! She revealed the fantastic news this afternoon via her new twitter account.
She's been engaged to Graham "Gray" Quinn for five years and their daughter Ava is now 3 years old. She recently said:
"Ava has told me she wants a sister but yesterday she changed her mind and said she wants a rabbit. I'd definitely like more children but Gray, in a very un-Irish manner only wants one more. I'd quite happily have three, four, five... a little mini quartet. I remember our house as a kid being madness and fun and I want the same for her. Brothers and sisters fight each other but when you are out in the big wide world no one else is allowed to. You've got that solidarity."
Myleene also has a range of baby clothes and buggies called Baby K, so the new baby will be well catered for! Big congrats to Myleene and Graham!