Pictures of Natalie Cassidy Who Has Given Birth to Baby Girl Daughter Called Eliza Beatrice
Natalie Cassidy Welcomes Daughter Eliza Beatrice!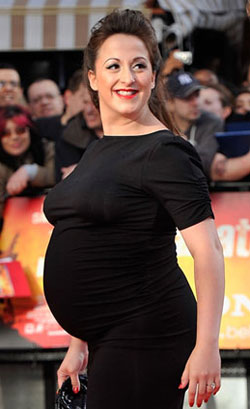 Natalie Cassidy has given birth to a girl. Eliza Beatrice was born by Caesarean and weighed 8lb 15oz. Natalie revealed:
"We're amazing! We're on cloud nine. We keep crying all the time. We're a family! I can't believe she's ours. She's so beautiful, I can't begin to tell you - I know everybody says that about their own baby but she really is."
It is thought Natalie gave birth last Tuesday, and did the photoshoot with her daughter on Thursday. Congrats to Natalie and her fiance Adam Cottrell! Which of these other expectant first time mums will be next?