Pictures of Natalie Portman, Nicole Kidman, Melissa Leo, Naomi Watts 2011 Indendent Spirit Awards!
Natalie Portman and Nicole Kidman Make Bright and Bold Entrances at the Independent Spirit Awards!
Natalie Portman arrived at the Independent Spirit Awards in Santa Monica yesterday in a bright and cheery, yellow, knee-length dress. The Black Swan star, who won the best actress award last night, stepped out in her latest baby bump-accommodating ensemble after joining her director, Darren Aronofsky, and costar Mila Kunis at a pre-Oscar party earlier this week. Vera Farmiga and Nicole Kidman chose red for the afternoon celebration while Kerry Washington and Eva Mendes stood out in beautiful prints.
Winter's Bone star Jennifer Lawrence was on trend in a white, floor-length Dolce & Gabbana. Amanda Peet and Twilight's Anna Kendrick chose classic black and white combos, while Zoe Saldana and Rosario Dawson went wild with animal print. Don't forget to vote on all of Fab and Bella's love it or hate it polls and join us at the Oscars!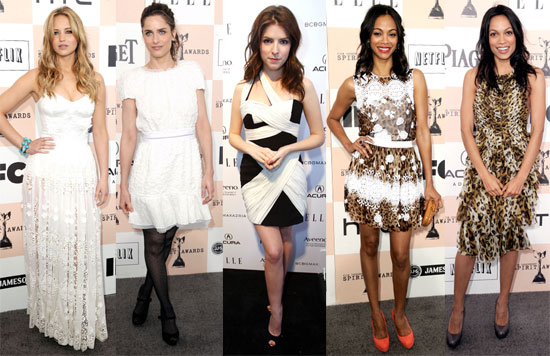 We'll be LIVE from the red carpet on Sunday, so watch here on PopSugar, follow us on Twitter for breaking news and photos, and don't forget we're also giving away a Samsung TV, so be sure to fill out BuzzSugar's ballot for your chance to win!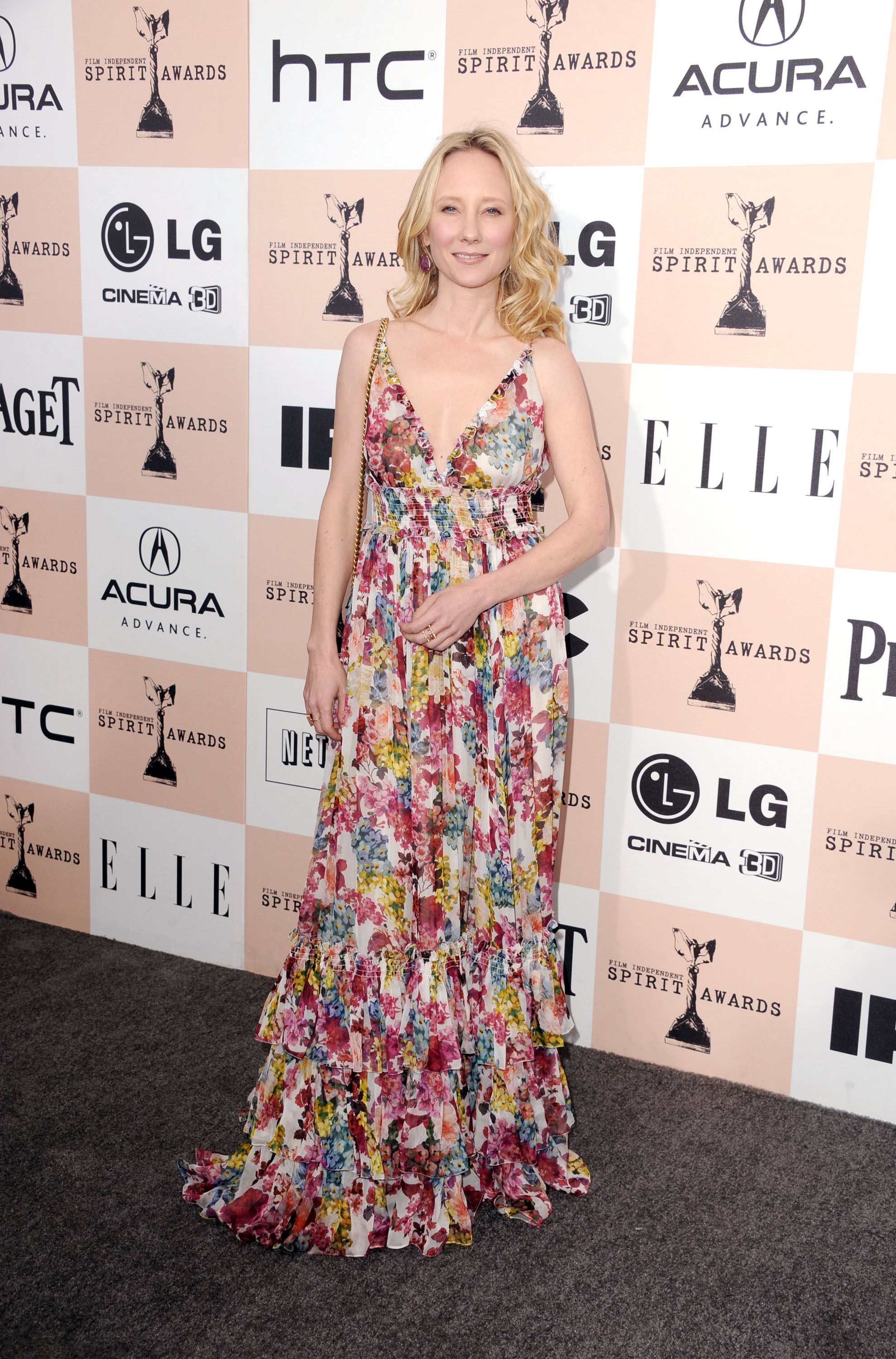 To see more photos from the red carpet, just read more.