Pictures of Peter Andre Rushed to Hospital With Stomach Pains
Peter Andre Rushed to Hospital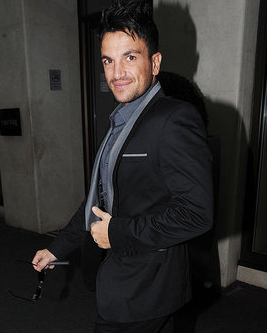 Peter Andre has been rushed to hospital today after suffering stomach pains.
Katie Price broke the news on her Twitter page, questioning why his management were releasing a press statement. She followed up, saying "hope pete ok". Peter was due to start touring the UK tonight.
His manager Claire Powell made this statement:
"We are very worried about Peter and at present we do not know what is causing him to be in so much pain. Peter is terribly disappointed that he is unable to perform at tonight's sold out opening night. At this time we have no more information though we are hoping Peter will be able to perform at Minehead tomorrow as planned."
We hope Pete gets well soon.