Pictures of Piers Morgan and Celia Walden's Wedding
Piers Morgan Marries Celia Walden!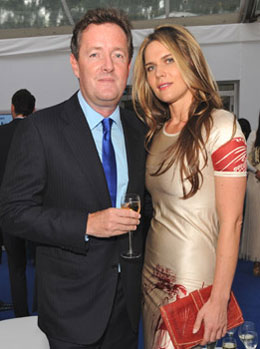 Journalists Piers Morgan and Celia Walden have got married at St Mary's Church in Swinbrook, Oxfordshire. The Britain's Got Talent judge didn't invite his famous fellow panellists, instead opting for a small ceremony for family and close friends.
Piers said he didn't ask Simon Cowell to be his best man, because the music mogul was "terrible at timekeeping". The couple are planning a big party following their nuptials.
Celia wore a daisy headband and white gown — check out pictures from their happy day. Congratulations Piers and Celia!