Pictures of Pregnant Sam Taylor-Wood Who Has Given Birth, Fiance Aaron Johnson is a Dad, Sam Taylor-Wood Has Had Baby Wylda Rae
Aaron Johnson & Sam Taylor-Wood Welcome New Baby Daughter Wylda Rae!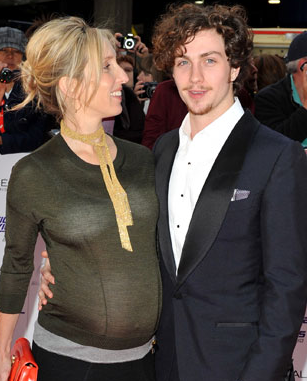 Sam Taylor-Wood has given birth to her baby with fiance Aaron Johnson. They've named their new daughter Wylda Rae.
The news was first announced by his Kick-Ass costar Christopher Mintz-Plasse's twitter account.
Chris wrote:
Crazier news. Aaron Johnsons baby was born!! So exciting!
The couple announced their engagement in November last year, and announced that Sam was expecting a baby in January. This will be the couple's first child together, and we'll bring you more news as we get it.
Congratulations to the new parents!