Pictures of Prince William and Kate Middleton's Wedding Website
The Royal Wedding Has a Website!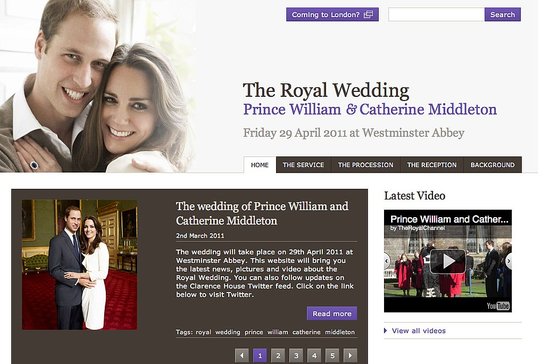 Prince William and Kate Middleton now have their very own wedding website. It promises to bring all the "latest news, pictures and video" to keep us up to date on the royal wedding. The site will also serve as a handy aggregrator of all the official social media, from Buckingham Palace's Flickr account and Clarence House's Twitter to The Royal Channel on YouTube and the British Monarchy Facebook page. The invites are sent and the important roles have been filled, so now we'll be watching this website closely to find out what Kate will be wearing.