Pictures and Quotes from Jesse Eisenberg and Social Network Cast at Critics Choice Awards
Jesse Eisenberg Takes the Lead For Social Network Cast in Critics' Choice Press Room
The Social Network took home the top honours at last night's Critics' Choice Awards, and the whole crew came back to the press room to chat about their big win. This may be a sign of things to come this award season, and we think they have a good chance of snagging statues at Sunday's Golden Globes. Jesse Eisenberg fielded all the questions during the brief interview, though Andrew Garfield was the subject of many glowing words from his Spider-Man costar Emma Stone earlier in the evening. Check out the full list of winners, and here's what Jesse had to say in the press room: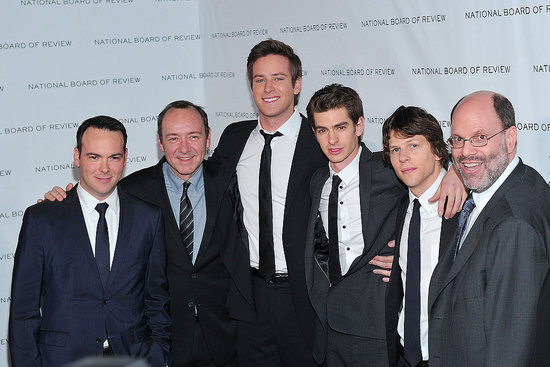 Jesse on how life has changed since being cast in The Social Network: "Well, as soon as I was cast, I filmed the movie and that was the first big change. It's just been an overwhelming experience to be involved with something that has been received so amicably, not only by people who like movies, but by people who appreciate things that are culturally substantive."
On encountering the script for the first time: "I think like everybody, when I opened the first 15 pages of the script, we were surprised to see that the same scene was continuing on, page after page, because that's very rare. We were surprised to see how exciting that was."
Stay tuned for more from the press room, and vote in all our fashion and beauty polls on Fab and Bella!