Pictures of Radio 1's Big Weekend Inc Alicia Keys, Rihanna, Pixie Lott, Diana Vickers, Cheryl Cole, Dizzee Rascal, Jared Leto
Festival Season Gets Under Way at Radio 1's Big Weekend
Singers from the UK and America took to the stage in North Wales for Radio 1's Big Weekend. Alicia Keys and Rihanna both entertained the crowds in their black shiny outfits, while Pixie Lott and Diana Vickers posed for pictures backstage. The Bangor audience were joined by royalty, as Prince William and Kate Middleton watched from the side of the performance area.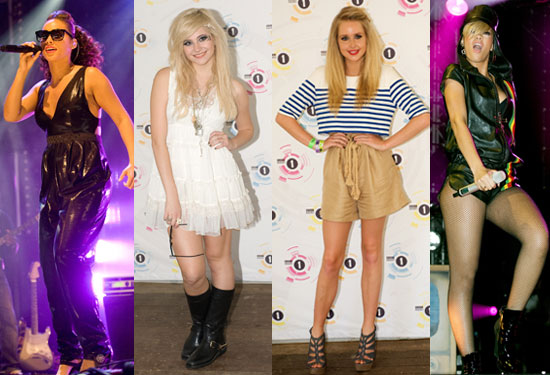 Cheryl Cole was back on British soil after her time in the South of France, wearing her familiar military outfit for her set. Dizzee Rascal stripped shirtless in the hot weather, while reports suggested he might be taking U2's spot at Glastonbury if Bono's back injury doesn't recover in time. Jared Leto also threw his hands in the air as he performed with his band 30 Seconds to Mars. Check out loads more pictures of all the other musicians after the jump.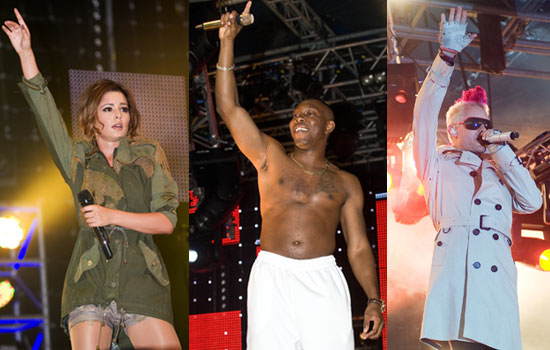 To see more pictures, including Ke$ha, Justin Bieber, Florence Welch and JLS, read more.
Images include: Fearne Cotton, Diana Vickers, Kate Nash, Ke$ha, Rihanna, Tinie Tempah, Paolo Nutini, JLS, Jared Leto, 30 Seconds To Mars, Dizzee Rascal, Alicia Keys, Scouting For Girls, Justin Bieber, Cheryl Cole, Ellie Goulding, Joe McElderry, Florence and the Machine, Florence Welch, Marina and the Diamonds, Zane Lowe, Pixie Lott, Coco Sumner