Pictures of Reese Witherspoon Getting Her Star on the Walk of Fame
Reese Wirtherspoon Has Family, Jim and Bruiser to Help Claim Her Star on the Walk of Fame!
Reese Witherspoon picked D&G yesterday afternoon to unveil her star on Hollywood's Walk of Fame! It was a special ceremony for the actress, who just wrapped up shooting This Means War in Vancouver, and she even reunited with a dog who looked like Bruiser from her iconic Legally Blonde movies. It was a family affair for Reese who was joined by her parents, John and Betty, as well as boyfriend Jim Toth and her kids Ava and Deacon. Glamour cover girl Reese will be back on the big screen later this month returning to comedy with How Do You Know, and she'll head to NYC in just a few days to handle press for the holiday release.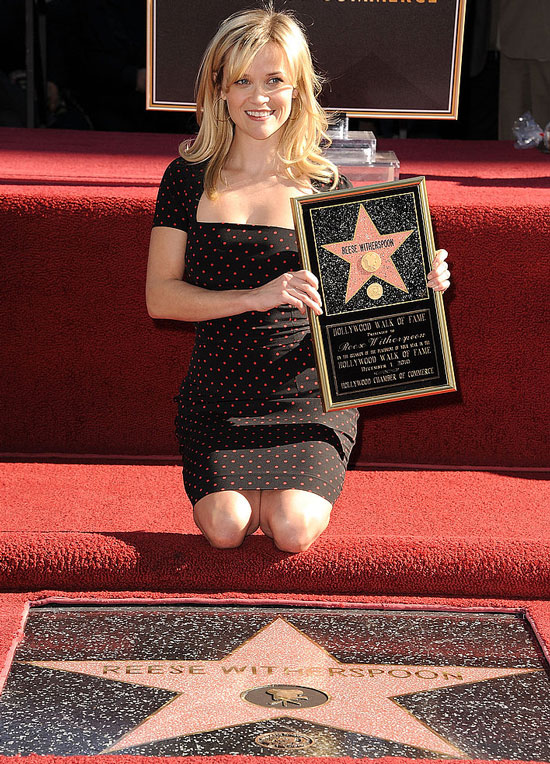 To see more photos of Reese receiving her star, just read more.