Pictures of Robert Pattinson Kissing Reese Witherspoon Filming Water For Elephants
Pics: See Robert Pattinson Kiss Reese Witherspoon!
Robert Pattinson and Reese Witherspoon got very close for a romantic scene in LA over the weekend. The actors were filming at night for Water For Elephants, having got in to their formal wear earlier in the day. Buzz's current book club choice is the novel on which the movie is based, so you can read along with her before watching Rob and Reese bring the story to the big screen. Robert's real-life relationship with Kristen Stewart has been confirmed by Eclipse's director David Slade: check out my exclusive video interview for the goss!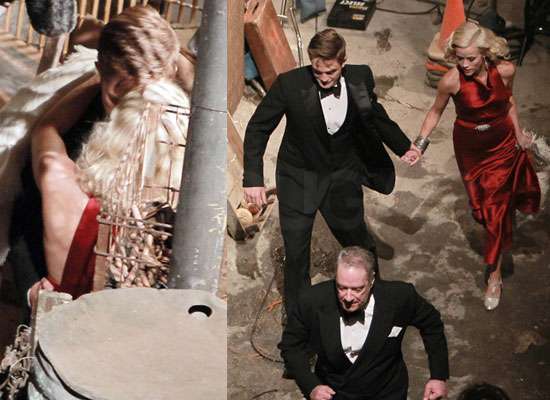 To see more pictures of Robert and Reese, just read more.