Pictures of Russell Brand Who Was Arrested and Charged With Battery Before Being Bailed After Photographer Scuffle at LAX
Russell Brand Arrested After Airport Scuffle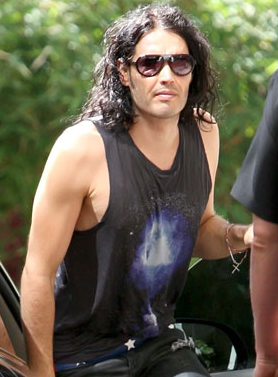 Russell Brand was arrested at LAX yesterday after allegedly pushing a photographer. He was with his fiancee Katy Perry at the time. The photographer put him under citizen's arrest and Russell was released from custody after posting £12,800 ($20,000) bail.
After the incident, Katy took to her Twitter to say:
If you cross the line & try an put a lens up my dress, my fiancé will do his job & protect me
Russell's due to appear at an LA court on Oct.15.