Pictures of Sam Pepper Who Is Up Against Dave, JJ and Jo For Eviction From Big Brother 11
BB11 Sam Pepper Is Up For Eviction — Will He Get Voted Out?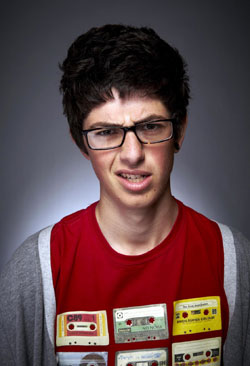 Mario won the Save and Replace task in Big Brother 11, and has put Sam Pepper in his place to face the public vote this week.
Sam entered the house nearly two weeks ago, to replace Laura who walked. He caused lots of friction with his teasing of Josie and arguments with various housemates. Sam managed to avoid being nominated this week, as several of his fellow contestants were banned from choosing him, as a punishment for discussing nominations.
Their Save and Replace task involved a memory game of animal noises, and Dave was not allowed to take part due to his rule breaking. Sam is up against Dave, JJ and Jo. Do you think Sam will be evicted on Friday?