Pictures of Sarah Harding and Tom Crane Who Are Engaged
Sarah Harding Is Engaged!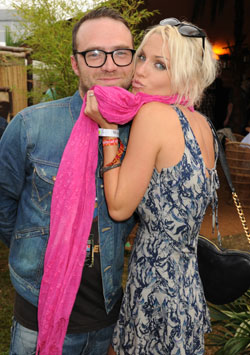 DJ Tom Crane proposed to Sarah Harding during their New Year's holiday in the Maldives. The Girls Aloud star has been dating Tom since 2007, and apparently had no idea about his plans.
There were rumours the couple were planning a secret wedding in April 2009, and at the end of that year Sarah revealed to Cosmopolitan UK her attitude towards marriage: "I didn't grow up dreaming of getting married – when my father left when I was 17, it put me off. And that's probably why I have a lot of disbelief in the happy ever after. I'm very cynical, and it takes a lot to impress me."
Tom tweeted last night: "A late happy new year to you all... I feel like the luckiest man in the world!!!" A spokeswoman confirmed the happy news. Congrats to Sarah and Tom!