Pictures of Sarah Jessica Parker Out With Her Twin Daughters Marion Loretta, and Tabitha
Sarah Jessica Parker Takes Her Twins Out For All Female Fun!
Sarah Jessica Parker took her two adorable twins Marion and Tabitha out this weekend. The girls travelled in a double buggy, before arriving at a NYC playground for some fun. SJP looked casual as she smiled at her daughters — Marion goes by her middle name Loretta now — while a nanny accompanied the family too. Baseball fan James Wilkie didn't accompany his mum and sisters on their trip, though the October birthday boy was out with SJP on his way to school this week before she attended the New York Ballet Autumn Gala!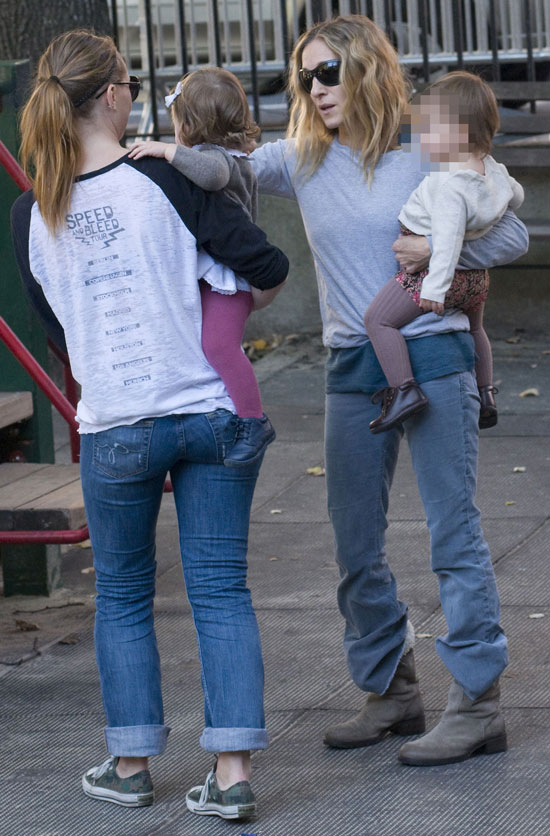 To see more photos, just read more.