Pictures of Shabby Katchadourian Who Has Walked Out of Big Brother 11 House
Shabby Has Walked Out of Big Brother House!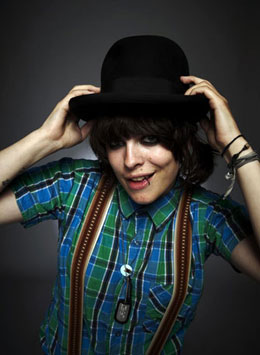 Shabby Katchadourian has just walked out of the Big Brother 11 house! She left at 15:08 this afternoon, wearing a grey flat cap and matching waistcoat.
Caoimhe and Shabby reportedly asked to leave together last night after an argument with Ife. However, Shabby left through the Diary Room alone today, without telling her housemates. Caoimhe was unaware her pal had quit the show until five minutes ago.
Shabby had a row with Nathan earlier today, and tensions were running high. She escaped eviction on Friday, but had been chosen by her housemates every week, and didn't want to face another round of nominations.