Pictures of Sienna Miller Doing the Can-Can Dance in France at British Film Festival
Sienna Miller Kicks the Can-Can at the British Film Festival!
Sienna Miller joined in a dance on stage with her fellow British Film Festival jury members Pascal Elbe and Sylvie Pialat during the award ceremony in Dinard over the weekend. They did the can-can to Abba's Thank You For the Music". The actress has shown off her own clothing collection during her time in France, and has dressed casually in various outfits. On Saturday, she wore a cute white number as she cuddled up to fellow actress Elsa Zylberstein at a photocall. Sienna will now head to LA to Esquire House on Friday to host a benefit for the International Medical Corps, of which Sienna is the Global Ambassador.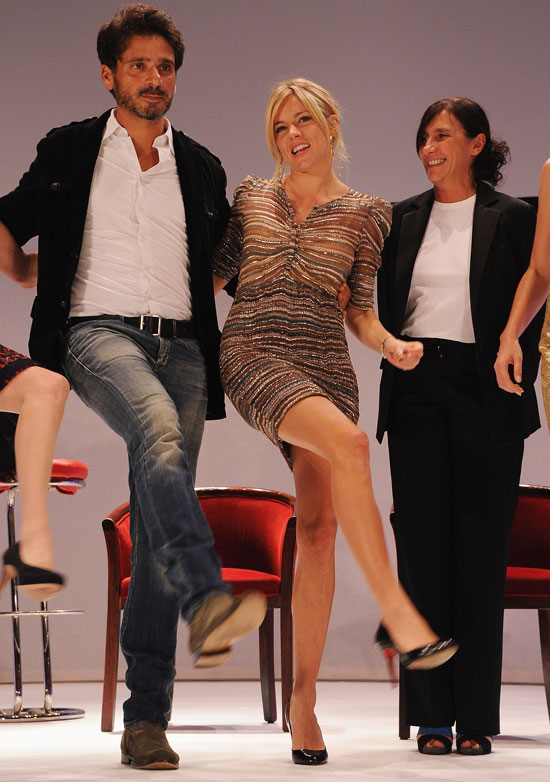 To see more pictures of Sienna, just read more.