Pictures of Steve, Corin, Sam and John James Evictions On Big Brother 11
Steve, Corin, Sam and John James Are Evicted From the Big Brother House!
Last night was a bumper Big Brother eviction ahead of the final next week, with four housemates leaving the competition. Andrew, Mario, Dave, JJ and Josie will be in Tuesday's final ever regular housemates final! Steve was the first housemate to leave — following a little confusion about who was staying and who was going — and Corin followed shortly after, with 20.6% of the public vote. Sam was the next to leave, with his fake moustache on, and was amazed to find out he'd once been favourite to win. John James got the highest percentage of votes — 34.2% — and his girlfriend Josie was gutted as he left. She's now favourite to win the series. Are you happy that these four left the house last night? Let me know!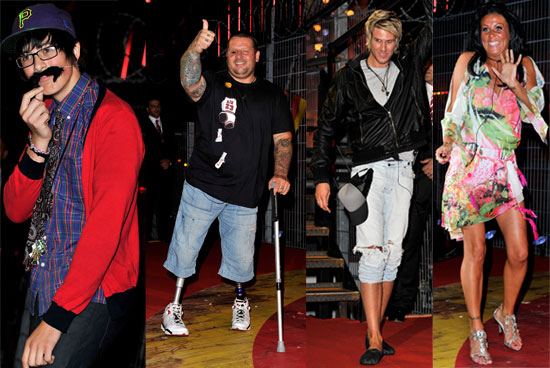 To see more photos of the evictees, just read more.