Pictures and Trailer for New US TV Show Shameless Based on British Series
Watch A Preview of the American Version of Shameless!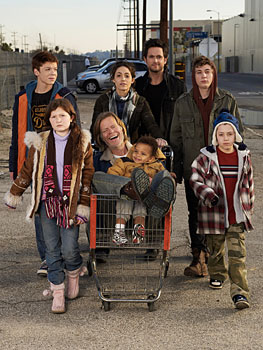 Okay, this is a bit weird — the trailer for the US version of Shameless was released yesterday, and it's basically almost a word for word remake of clips from the British series. This Frank Gallagher is played by William H. Macy while Anne Marie Duff's character Fiona is played by Emmy Rossum, who even manages to look like a dark haired version of her Brit counterpart. It all starts airing in the US in January, and if it's a success we may get to check it out on a UK channel, but it's interesting they haven't changed much at all about the show for American audiences.
See the trailer under the cut and let me know what you think, just read more.