Pictures of Victoria Beckham and Eva Longoria at LG Launch with Jessica Simpson, Selma Blair, January Jones, Vanessa Hudgens
Victoria Beckham Hosts a Fashionable Evening with Eva
Victoria Beckham and Eva Longoria Parker hosted An Evening of Fashion and Technology in LA last night as part of their promotion for LG. They worked their poses on the red carpet together, before Eva and hubby Tony Parker cosied up for photographers. Guests included Twilight's Anna Kendrick, who wore a LBD, and Mad Men's January Jones who added a splash of colour to her white dress by wearing red lipstick.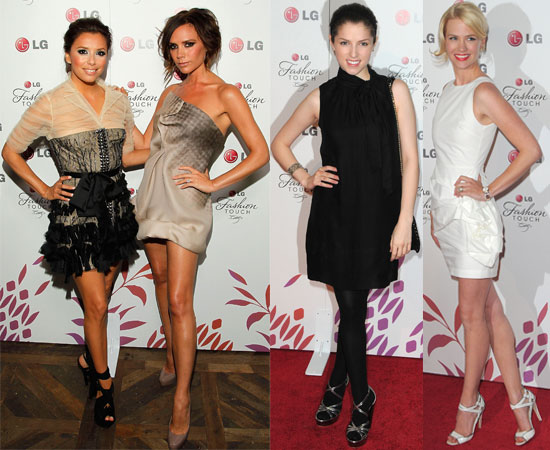 Sisters Ashlee and Jessica Simpson enjoyed a night out together, and Vanessa Hudgens brightened up proceedings in a vibrant blue dress — FabUK shows you how to get her summery style. Meanwhile Selma Blair covered up in a black long-sleeved minidress.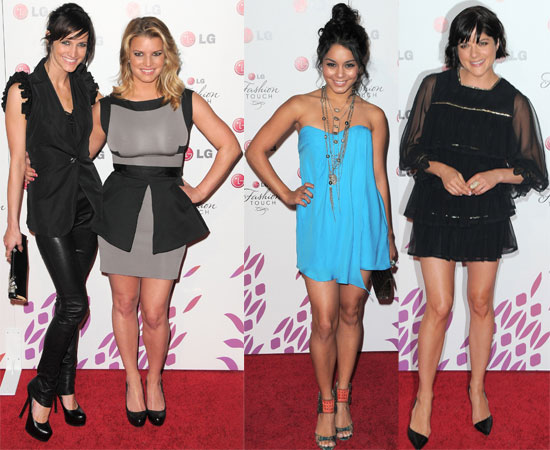 To see more photos from the event, including Rosario Dawson, Jessica Stroup and Samaire Armstrong, just read more.
Images include: Rosario Dawson, Victoria Beckham, Ashlee Simpson, Samaire Armstrong, Eva Longoria, Jessica Stroup, Jessica Simpson, Vanessa Hudgens, Selma Blair, Katherine McPhee, Gabrielle Union, Rachel Zoe, Rashida Jones, January Jones, Anna Kendrick, Tony Parker, Krysten Ritter.