Pictures and Video From Glastonbury 2010 Of Kylie Minogue and Scissor Sisters, Kate Hudson, Matt Bellamy, Sienna Miller
Pics: Sunkissed Stars Have Fun at Glastonbury Festival
The Glastonbury Festival was blessed with good weather this year, and lots of celeb visitors too. The first day saw Emma Watson and Kate Moss around the site. Sienna Miller was spotted looking toned and tanned in denim shorts, a vest top and a big hat, while the Scissor Sisters gave an energetic performance onstage with Kylie Minogue — check it out under the cut. Kate Hudson watched the band perform at the side of the stage, and her man Matt Bellamy of Muse also played at the festival.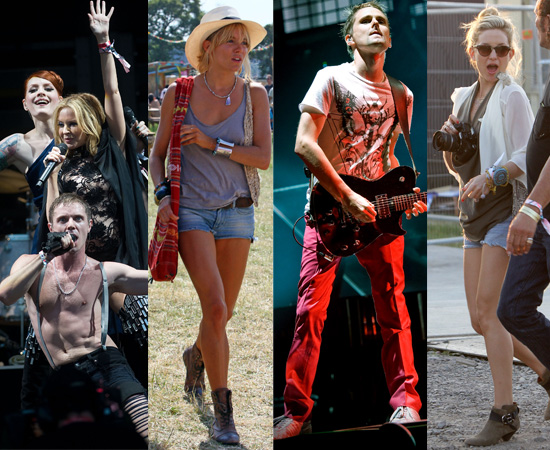 Lily Allen was spotted backstage with her man Sam Cooper, and Shakira shook her famous hips onstage — Emma's boyfriend George Craig was looking forward to seeing her perform. Billie Piper strolled through the festival in a maxidress with her hubby Laurence Fox, while Paloma Faith wore gold and a giant green bow in her hair as she hung out with friends.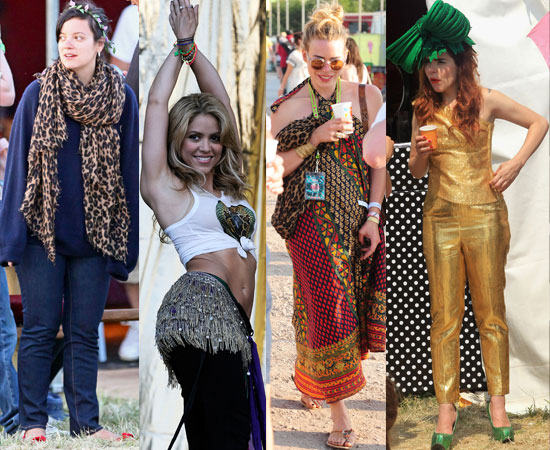 To see more photos including The National, Stevie Wonder, Kelly Osbourne, plus watch the Scissor Sisters and Kylie video, just read more.