Pictures and Watch Video of Russell Brand Promoting Get Him to the Greek on David Letterman Show Plus Jonah Hill
Russell Brand Makes New Friends & Talks Joining the Marines!
Get Him to the Greek is released next month and Russell Brand has been out in New York with costar Jonah Hill, and spilling details of his romantic proposal to Katy Perry. Jonah and Russell were interviewed and grinned for some photos together yesterday, before Russell went to appear on David Letterman's show on his own. He wore a loud shirt and posed with some delighted guys on the street before he went into the studio. While on the show he amusingly talked about the 48 hours he spent as a member of the US Marines, and how camp they made him feel! Check it out under the cut.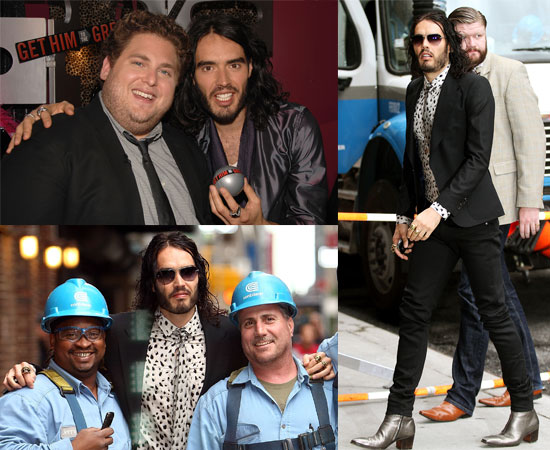 To watch Russell's appearance on David's show and to see more photos of Russell and Jonah, just read more.