Pictures of Women Red Carpet at MTV EMAs 2010 Including Katy Perry, Shakira, Eva Longoria, Kesha, Rihanna, Miley Cyrus
Wonderful Women Walk the MTV EMAs Red Carpet
Lots of gorgeous women walked the red carpet at the MTV EMAs in Madrid this evening. Host Eva Longoria wore a LBD for her arrival outift, before undertaking multiple changes through the show. Last year's hostess Katy Perry went for a short red number, and posed solo as well as with hubby Russell Brand. Let FabUK know what you think of Katy's outfit. Shakira also wore a leg-revealing dress and sparkled on the red carpet in understated makeup.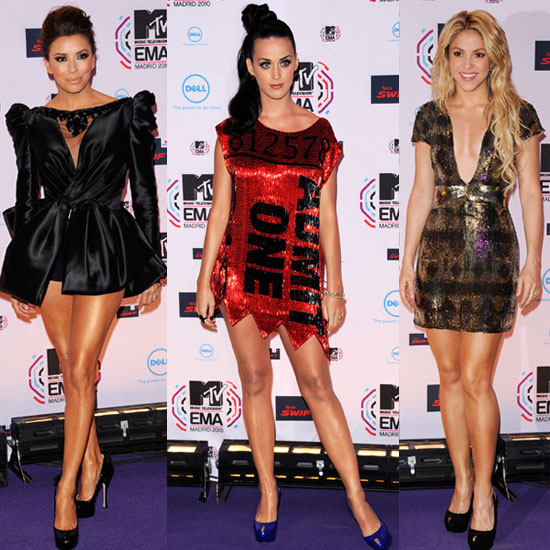 Ke$sha co-ordinated her trousers with the purple carpet. Rihanna arrived looking lovely in a long Elie Saab gown and a sophisticated hairstyle. Miley Cyrus also went floor-length in D&G, and FabUK wants to know: who wore white best? The starlet went for pink bubblegum lips. Remember to vote on all of FabUK and BellaUK's polls and stay tuned for the men!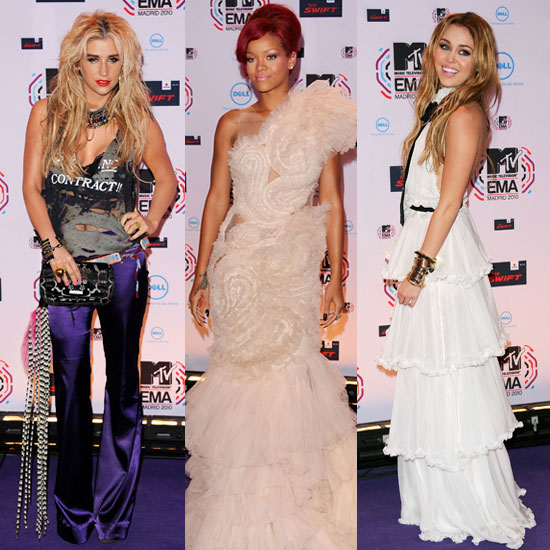 To see more, including Taylor Momsen, Kelly Brook, and Hayley Williams, read more.
Images include: Katy Perry, Ke$ha, Rihanna, Kelly Brook, Miley Cyrus, Eva Longoria, Taylor Momsen, Shakira, Hayley Williams, Snooki