Pictures of The X Factor Contestants at Harry Potter and the Deathly Hallows Premiere in London
The X Factor Stars Party at Harry Potter World Premiere
The remaining contestants on The X Factor were treated to a fun night out at the Harry Potter and the Deathly Hallows premiere in Leicester Square. Katie Waissel, Cher Lloyd, Rebecca Ferguson, and Mary Byrne all got dolled up for the occasion, and FabUK wants to know which of Cheryl's three girls was best dressed? They walked the red carpet alongside the stars of the films, including Bonnie Wright, Daniel Radcliffe, Emma Watson and Rupert Grint.
Aiden Grimshaw, Paije Richardson, and Matt Cardle also got suited up for the premiere. Paije even revealed he was an extra in the movies! Their fellow contestants One Direction and Wagner were there too. Get into the spirit of the film by playing my game, and taking quizzes on the books and the stars. Vote on FabUK and BellaUK's love it or hate it polls too!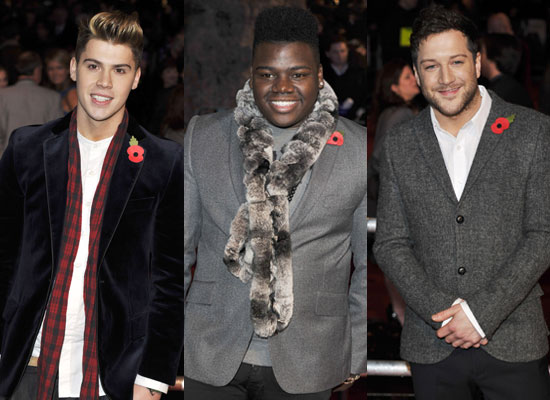 To see more pictures of the gang, just read more.
Images include: