Pictures of X Factor Finalists Preparing For Live Shows, Pictures of Danyl Johnson, Jamie Afro, Stacey Solomon, Kandy Rain
The X Factor Final 12 Prepare For First Live Show
The chosen 12 have been busy rehearsing for the first live X Factor show due to air this evening. Olly Murs, Lloyd Daniels, Danyl Johnson, Jamie Afro, Stacey Solomon, Kandy Rain (who have vowed never to strip again) and the rest of the gang have been travelling between their shared house and the studios. They're big stars already, and so many fans have been gathering outside the house that the police were called to disperse the crowds. With Robbie Williams set to perform on tomorrow's live results show, I'm getting excited already. Let's hope Simon Cowell gets over his illness and is well enough to appear on the show too.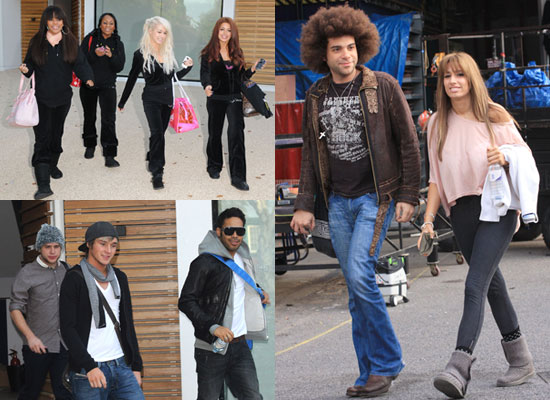 If you're watching tonight don't forget to follow me on Twitter and let me know all your opinions as I'll be watching and tweeting throughout too!
To see more pictures of all the contestants, including Lucie Jones, Rachel Adedeji, Rikki Loney, Joseph McElderry, John & Edward and Miss Frank, just read more.
Images include: Danyl Johnson, Jamie Afro, Stacey Soloman, Lucie Jones, Rachel Adedeji, Olly Murs, Lloyd Daniels, Rikki Loney, Joseph McElderry, Jamie Archer, Shaniece Davis, Graziella Affinita, Shar Alexandra, Chemmane Applewhite, CoCo Lloyd, Azi Jegbefume, Khatereh Dovani, John Grimes, Edward Grimes