Pictures of The X Factor Finalists at the Very Fashion Show in London, Glee Cast to Appear on the Show
The X Factor Finalists Have a Very Fashionable Evening Ahead of Glee Invasion!
Cher Lloyd, Katie Waissel and Rebecca Ferguson sat front row with their fellow The X Factor finalists at the Very fashion show last night. Katie's grandmother sold her story after shocking revelations, and her family have made a statement to distance themselves from her. Matt Cardle wore his signature hat as he sat next to the cute lads from One Direction and Wagner. Matt's apologised to Wagner after a jibe he made on The Xtra Factor, saying that he's been a little outspoken during the competition. Meanwhile, Simon Cowell has booked the cast of Glee to appear on the show on Dec. 5, and has dropped some hints about the US show, saying he'll make a surprise announcement in the next few weeks!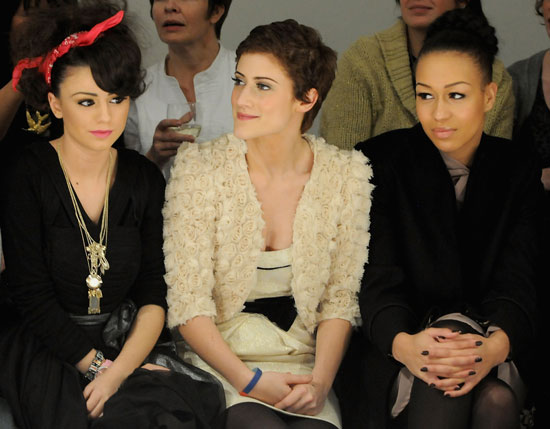 To see more photos of them, just read more.