Pictures from Ladies Day at Royal Ascot Including Simon Cowell, The Royals, Declan Donnelly and Georgie Thompson and more
Cosy Celeb Couples Dress Up For More Royal Ascot
Royal Ascot has been taking place this week, and yesterday Simon Cowell took in the races wearing mirrored aviators as he chatted to reality TV show rival Bruno Tonioli. Declan Donnelly escorted his sports presenter girlfriend Georgie Thompson who dressed in black. Louise Redknapp also wore black and attended on the arm of her gorgeous hubby Jamie.
The Queen wore lavender after wearing bright pink yesterday, and turquoise on the first day. Princess Beatrice wore blue and tan, while Princess Eugenie stood out in her stunning cerise dress. Princess Anne and Prince Philip also attended.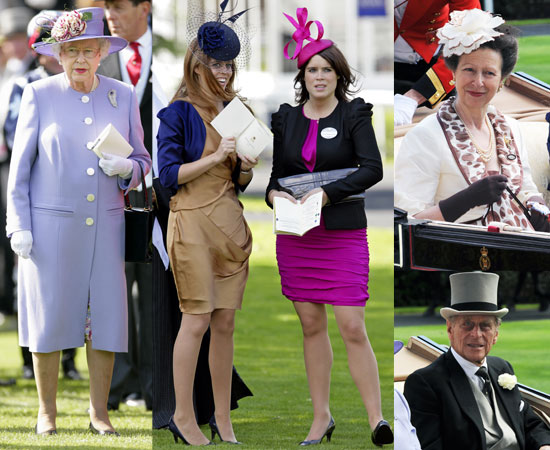 To see more photos, including Holly Valance and Joan Collins, just read more.