Pictures from Reading Festival 2010, Leeds Festival 2010
Mud Makes Way For Music At Reading and Leeds!
Blink 182 drummer Travis Barker went shirtless to show off his tattoos at both Reading and Leeds Festivals this weekend. He and the band brought some toilet humour to the stage as well as their back catalogue of hits. Marina and the Diamonds also performed, and Marina showed off her kooky style and wore some amazing platform shoes on stage as she sang. Rivers Cuomo wore an animal hat for Weezer's set, and jumped down into the crowd to show solidarity in the mud the audience were standing in.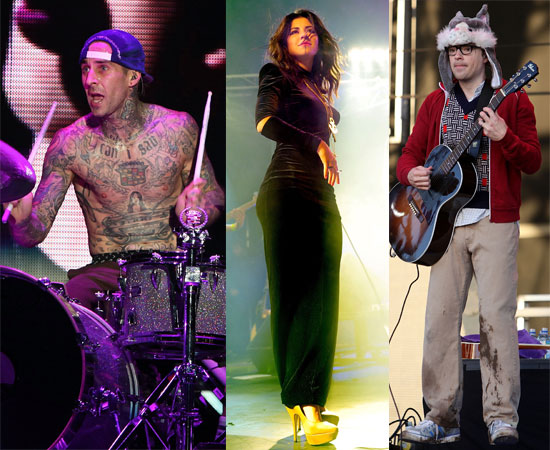 The Libertines continued their comeback at both sites, while Dizzee Rascal put on an energetic show. Hayley Williams from Paramore lit up the stage with her bright hair colour, while The Like's Z Berg showed off her legs in a sixties-style dress along with her bandmates. Other bands playing included Lostprophets, Gogol Bordello, Arcade Fire, Modest Mouse and We Are Scientists.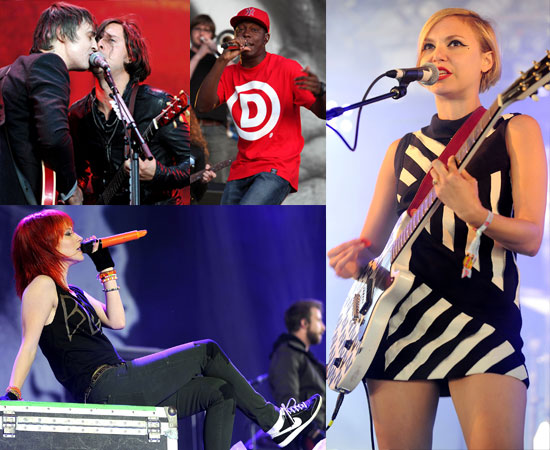 To see more photos, including Band of Skulls, The Klaxons, One Night Only and more, just read more.