Pictures from the Red Carpet at the Cannes Film Festival 2010 Including Naomi Watts, Aaron Johnson, Imogen Poots, Hannah Murray, 2010-05-16 03:00:00
Stars Keep Walking the Red Carpet as Cannes Continues
The Cannes Film Festival is still in full swing, with more star-studded premieres and photocalls. Naomi Watts looked glam in her gown as she walked the red carpet for You Will Meet a Tall Dark Stranger, the new Woody Allen movie. After his photocall on Friday, Aaron Johnson put on his tux for the premiere of Chatroom alongside costars Imogen Poots, Matthew Beard and Hannah Murray. Jennifer Hudson looked fantastic at the photocall for her new movie Winnie, while Haley Bennett attended the premiere for her new movie Kaboom, by Greg Araki and costarring Thomas Dekker.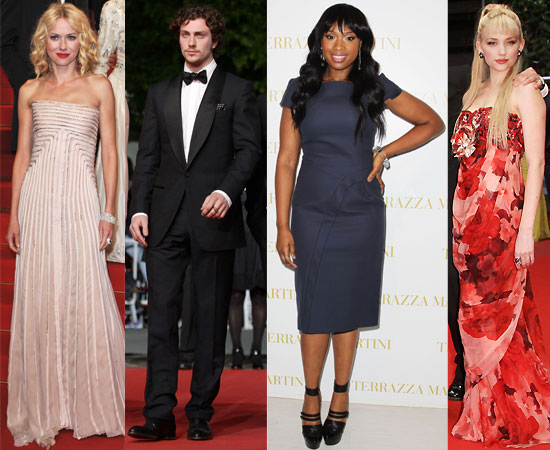 To see more photos from the festival this weekend, including Evangeline Lilly, Michelle Yeoh, Diane Lane, Josh Brolin and Jean-Claude Van Damme just read more.
Images include: Aaron Johnson, Matthew Beard, Imogen Poots, Hannah Murray, Woody Allen, Naomi Watts, Thomas Dekker, Greg Araki, Haley Bennett, Jennifer Hudson, Michelle Yeoh, Evangeline Lilly, Jean-Claude Van Damme, Josh Brolin, Guillaume Canet.