Pictures from the Salt Premiere Brad Pitt, Angelina Jolie, Jon Voight, Naomi Watts, Liev Schrieber
Angelina Jolie and Brad Pitt Get Cosy On the Black Carpet at Salt Premiere
Salt premiered in LA last night, and Angelina Jolie looked gorgeous in a shimmering black dress as she attended with her man Brad Pitt. The couple signed autographs for waiting fans and mingles with other guests attending the screening. Angelina caught up with costar Liev Schreiber who walked the black carpet with Naomi Watts, and Angelina's brother and her dad Jon Voight made it a family affair.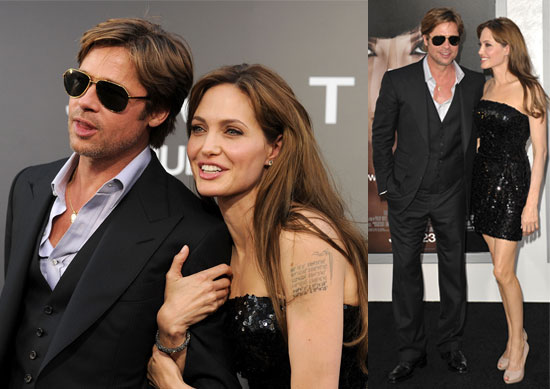 Angelina wore nude shoes with her sparkly sequinned dress, while Naomi's dress also shimmered, but in silver. The Hills' Kristin Cavallari wore a low cut grey dress with embellished shoulders, while Amber Heard wore nude peeptoes like Angelina, but with a cream dress.
To see more photos, just read more.