Pictures from the Young Hollywood Awards 2010 with Jonas Brothers, Twilight Stars Nikki Reed, Ashley Greene, Peter Facinelli
Ashley Greene and Nikki Reed Receive Awards Among Other Young Hollywood Artists
The annual Young Hollywood Awards took place in LA last night, with celebs including New Moon stars Ashley Greene and Nikki Reed picking up awards. 90210's Jessica Stroup wore a sheer black top and sparkly miniskirt on the red carpet to match her Young Hollywood sparkling performance honour, and Peaches Geldof enjoyed a second night out in a row in a long blue gown that accentuated her deep tan.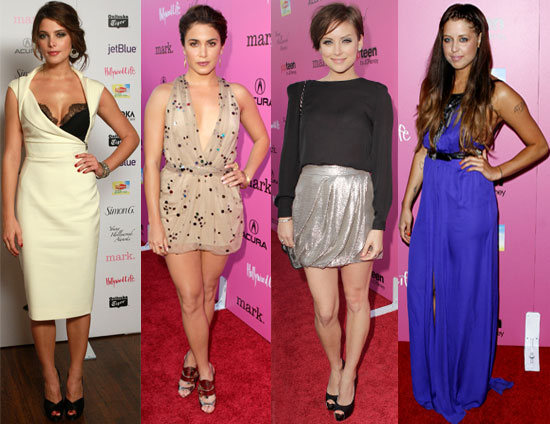 The Twilight girls looked gorgeous in their gowns on the red carpet and posed with costar Peter Facinelli backstage. Ashley received the honour for being a Young Hollywood style icon, and Nikki won the superstar in the making gong. Nick Jonas was supported by his brothers Joe and Kevin as he received an award for artist of the year.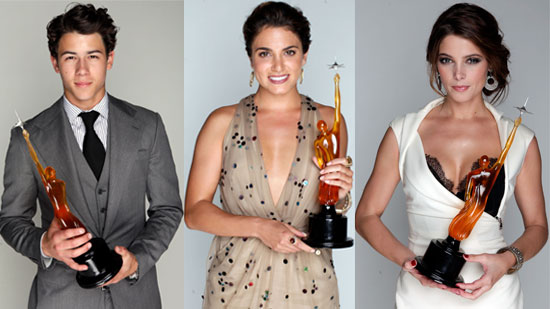 To see more photos from the Young Hollywood Awards including Joe, Kevin, Peter, Booboo Stewart, Nina Dobrev, Paul Wesley and others just read more.