Pitch Perfect 3 Soundtrack
Are You Ready, Pitches? The Aca-Awesome Pitch Perfect 3 Soundtrack Is Here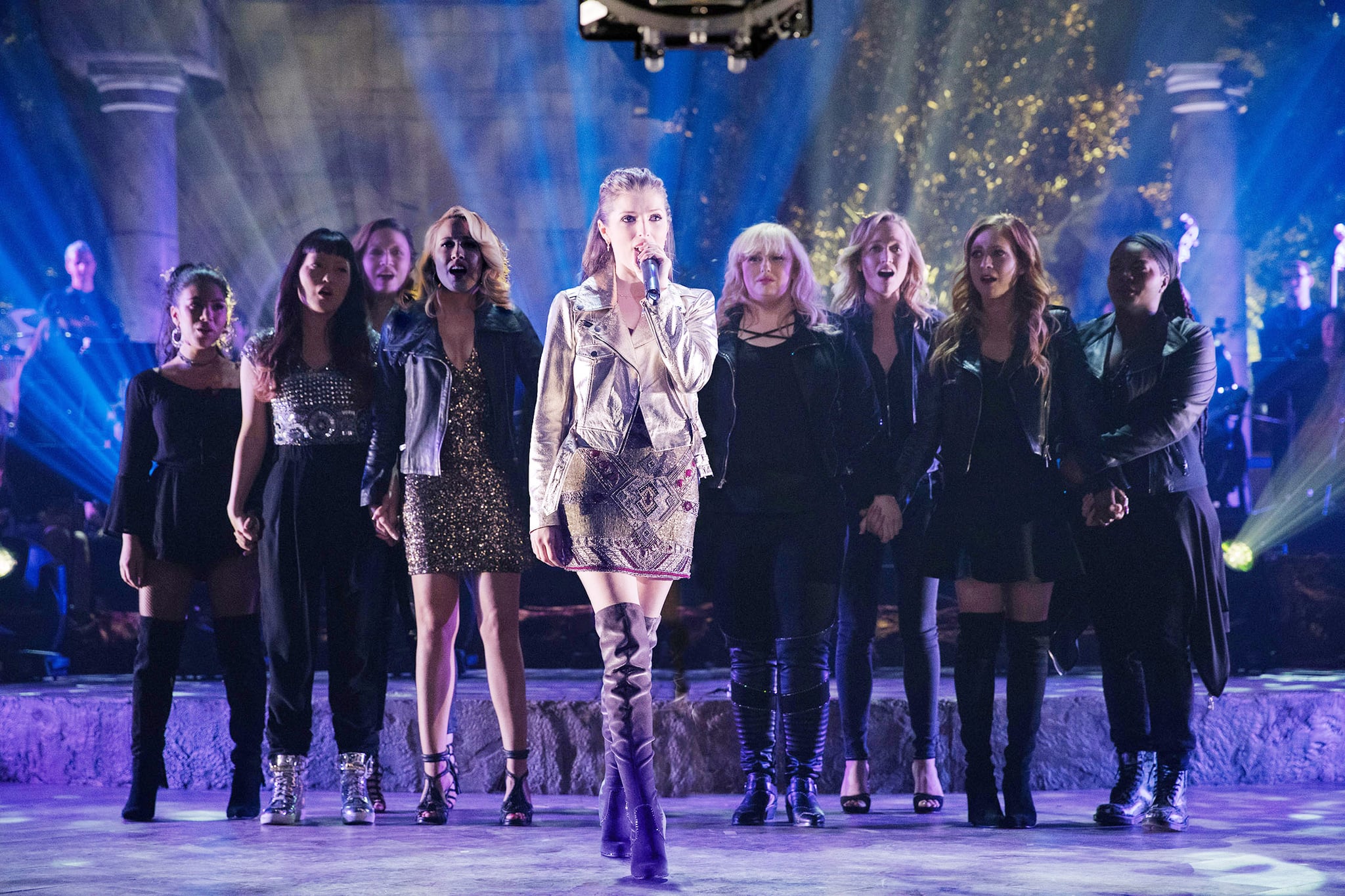 Are you ready, pitches? Because Pitch Perfect 3's aca-awesome soundtrack has finally arrived.
Now, while we don't necessarily think the Pitch Perfect franchise needed yet another movie, we'd be lying if we said the 19-track album didn't feature a ton of incredible (and incredibly catchy) songs. In addition to the Barden Bellas' cover of Sia's "Cheap Thrills" and their rival group's cover of Avicii's "Wake Me Up," the soundtrack also includes the cast's absolutely gorgeous remix of "Cups" with George Michael's "Freedom! '90" that they did with contestants on The Voice. There are also songs by Iggy Azalea, Zedd, and a few other real-life musicians.
The third glimpse into the life of Beca, Fat Amy, Emily, Chloe, Aubrey, and the rest of the Bellas follows the a capella group postcollege. After experiencing the highs of winning the world championships, the Bellas are stunned to discover that most jobs don't require making sick beats using only their mouths (who knew?!). They get one last chance to reunite when they enter into an overseas USO tour, which sees them coming together to create aca-awesome music once again.
Listen to the product of their reunion below before the movie sings into cinemas on Dec. 20!