Poll on The Cancellation of TV Series 24 By Fox Starring Kiefer Sutherland — Are You Sad To See it Go After Its Eighth Series? 2010-03-29 00:13:16
Will You Be Sad to Say Goodbye to Jack Bauer and 24?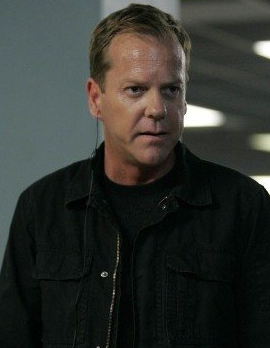 It's been announced that series eight of 24 will be the last time we sit through a nail-biting day with Jack Bauer, as American TV network Fox have cancelled the show. Kiefer Sutherland — who starred and also executive produced the show— made this statement at the weekend:
"While the end of the series is bittersweet, we always wanted 24 to finish on a high note, so the decision to make the eighth season our last was one we all agreed upon.... This has been the role of a lifetime, and I will never be able to fully express my appreciation to everyone who made it possible. But when all is said and done, it is the loyal worldwide fan base that made it possible for me to have the experience of playing the role of Jack Bauer, and for that I am eternally grateful."
As a big fan of Kiefer and the show, I'm sad to see this fantastic series go, but are you going to be sad to say goodbye to Jack Bauer as 24 comes to a close? Let me know!