Poll On Mario Marconi Proposing To Lisa Appleton In The Big Brother 9 House
BB9: Mario's Proposal – Romantic or Ridiculous?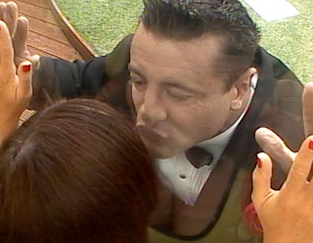 Ahhh, more "love" in the Big Brother house. As expected, ex-housemate Mario Marconi re-entered the house today to propose for the second time – this time genuinely – and he got down on one knee in front of his girlfriend Lisa. He appeared in the garden and held up cards spelling out his proposal, whilst she was indoors with the rest of the housemates, staring lovingly through the glass doors.
If you haven't seen it, then feast your eyes on the video below, and let me know what you think...