Pop Poll On Big Brother 9's Jennifer Clark And Dale Howard's Relationship
Is The Romance Between BB's Jen And Dale For Real?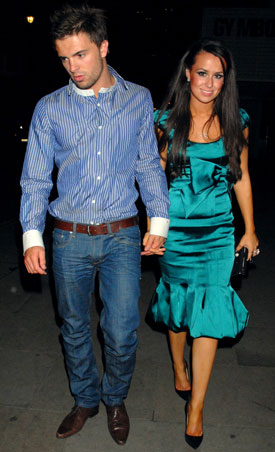 Big Brother 9 lovebirds Dale and Jen were spotted leaving Nobu this week, following Dale's eviction from the house the previous Friday.
The couple have already posed for the obligatory glossy magazine photo shoot, but it's not been plain sailing for them.
Rumours suggest Jen is with her former partner again and Dale is back with his ex, but Jen has rubbished the rumours, insisting her and Dale are the real deal.
Their problems don't look like abating any time soon as BB8's Chanelle Hayes, who knows a good publicity opportunity when she sees one, has said she is keen to get involved with Dale. Lord help him.
I'd love to know what you think, so tell me: do you believe the romance between Jen and Dale is for real?