Pop Poll: Do You Want Bros Back?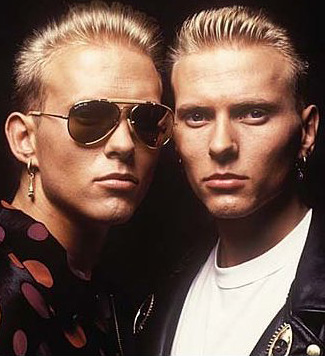 Recently there have been rumours that Bros will be making a comeback. Remember them? Luke and Matt Goss (plus Craig Logan) and their hit "When Will I Be Famous?" – ah, memories. Although I'm not sure I want them back in the charts, I have to say.
Matt told the BBC that they were looking into logistics for a tour and album, but then Luke (now an actor) later nixed the rumours, saying he had no plans for a comeback. I wonder if there are heated discussions going on between the twins right now?!
But, more importantly, would you guys like to see Bros come back for one last hurrah? Or are you happy they're resigned to the past? Let me know!