Pop Poll: Do You Watch Shows Made for the Internet?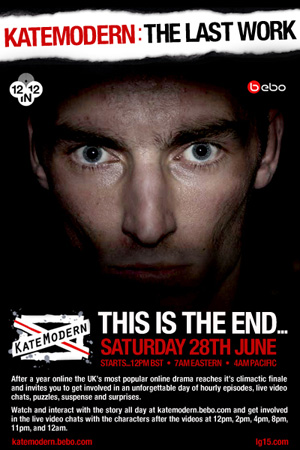 The series finale of British online show KateModern will be uploaded on Saturday, in fact there will be a new video made available every hour from 12 noon to build up tension for those who have been following it for the past year.
One show I watched more avidly was the emotion-heavy US web show Quarterlife, which made a disastrous transfer to US TV for one episode before being cancelled.
It's a format that takes some getting used to, but I really think they are a great way to showcase new talent in a smaller arena than a half hour TV show and existing talent in a way fans love (see Joss Whedon's Doctor Horrible – which I can't wait for).
So do you or would you watch shows made for an internet audience?