Pop Poll On Mamma Mia Sing-A-Long Screening
Sing-A-Long Film Screenings: Love Them Or Leave Them?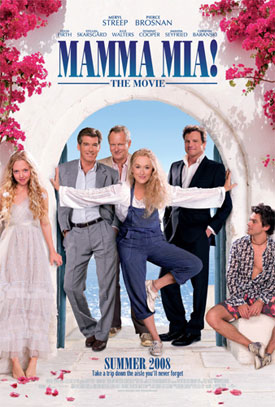 The film version of Mamma Mia! has been such a massive hit at cinemas this summer that the producers have released a sing-a-long version, which will show at selected cinemas up and down the country from today.
Buy a ticket to one of these screenings and you can sing alongside cast members Meryl Streep and Pierce Brosnan thanks to the subtitled song words to ABBA tunes including "Dancing Queen", "SOS", "Mamma Mia", "Super Trouper" and "Gimme, Gimme, Gimme".
I'd love to know your thoughts on sing-a-long film screenings like this, so tell me: do you love them, or would you rather leave them?