Pop Poll On Rumours About Big Brother 9's Rex Newmark Starring In His Own Reality TV Show
Would You Watch If BB9's Rex Got His Own Show?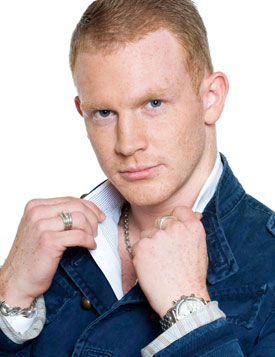 There are rumours that producers are planning a fly-on-the-wall reality show on Big Brother 9's Rex Newmark and his London restaurants. With a working title of Meet The Newmarks, the series would be similar to The Osbournes with an added cooking dimension, and would feature Rex's girlfriend Nicole.
Rex's dad Robert, who is reportedly securing the deal before Rex leaves the BB house, said: "Rex would love to be a celebrity chef. There hasn't been a new one for some years. I know someone who knows Jamie Oliver and apparently when he saw Rex on TV he said 'There's a new celebrity chef'".
So what do you think: would you tune in if the show goes ahead?