Pop Poll on Vernon Kay Hosting Strictly Come Dancing With Tess Daly
Would You Like to See Vernon Kay Host Strictly Come Dancing With Tess?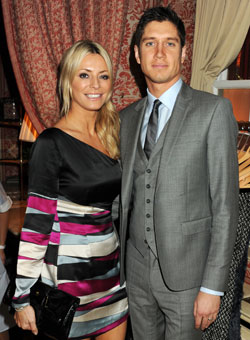 Vernon Kay is reportedly in the running to replace Bruce Forsyth on the next series of Strictly Come Dancing. It is claimed that producers would rather not axe the 82-year-old, and would prefer it if Bruce retired.
If Vernon does become the new Bruce, he'll be presenting the show alongside his wife, Tess Daly. The couple had a rough start to the year, but they stuck together and Tess spoke about her determination to make it work.
The series already reduced Bruce's hours this season, by bringing in Claudia Winkleman to host the results show with Tess. I'd love to know what you think: would you like to see Vernon host Strictly with Tess?