Pop Watch 24 Day 7 Recap Episode Five "12pm-1pm" Which Aired on Sky1 at 9pm on Mon 26 Jan 2008
24 Recap Quiz: Episode Five, "12pm-1pm"
So now we're on to the fifth installment of 24 Day 7 and it just gets more and more exciting! The plot surrounding the President and Henry Taylor's son's death takes a sinister new turn, and a new intriguing storyline is introduced involving an affair between FBI agents. Renee Walker avoids questioning over her torture of Tanner, but walks in to all kinds of trouble when she follows Jack and Tony to Motobo's house. Take my latest recap quiz to test how well you were paying attention. Enjoy!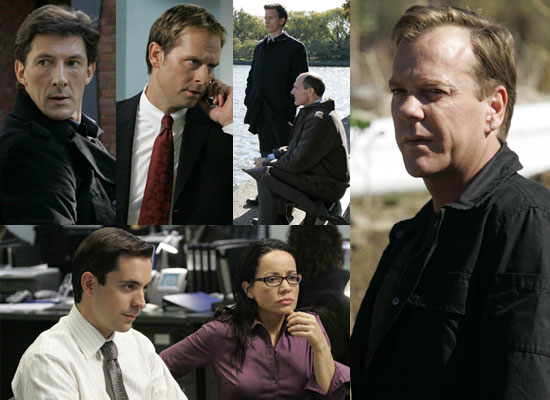 24 Recap Quiz: Episode Five, "12pm-1pm"
What gas did Jack make to get the Motobos to leave their safe room?