Pop Watch 24 Day 7 Recap Episode Six "1pm-2pm" Which Aired on Sky1 at 9pm on Mon 2 Feb 2008
24 Recap Quiz: Episode Six, "1pm-2pm"
Episode six of 24 Day 7 sees Colonel Dubaku use the CIP module for more harm, while Jack and Tony continue with their plan to save the day. Bill and Chloe enter the fray once more to help prep the Motobos for their role in Jack's plot. While President Taylor faces more tough choices as she meets with her unhappy Cabinet, Brian is busy trying to kill Henry and Samantha. Test how well you were paying attention to last night's installment by taking the latest in my series of recap quizzes.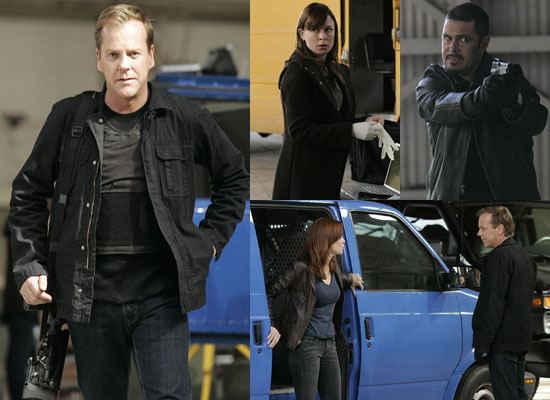 24 Recap Quiz: Episode Six, "1pm-2pm"
How many planes are in the air when Dubaku sets up the collision?