PopUK Book Club: Brideshead Revisited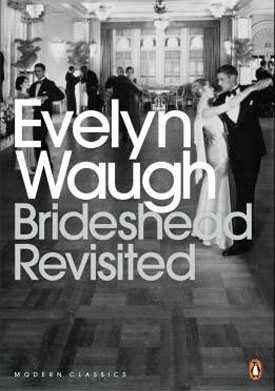 Taking inspiration from my girl Buzz, the time has come to launch our very own virtual book club here on PopUK! Just like the Buzz Book Club, we will read and discuss a book every month.
I've chosen Brideshead Revisited by Evelyn Waugh for our first foray this September. It's a timely decision, as a new DVD of the 1981 TV series is released this month, and the film version (starring Emma Thompson and The Duchess' Hayley Atwell) hits UK cinema screens on 3 October.
Here's how it will work: each week I'll suggest chapters to complete by the next post (each Monday). In these weekly Book Club posts, I'll suggest a few discussion-provoking questions for us all to think over and respond to in the comments section.
By the end of the month we will have completed this English classic together, and we'll be fully equipped to watch the film to see how it compares. To see what Brideshead Revisited is all about, and to get your first assignment, read more
The synopsis for Brideshead Revisited reads:
"The most nostalgic and reflective of Evelyn Waugh's novels, Brideshead Revisited looks back to the golden age before the Second World War. It tells the story of Charles Ryder's infatuation with the Marchmains and the rapidly-disappearing world of privilege they inhabit. Enchanted first by Sebastian at Oxford, then by his doomed Catholic family, in particular his remote sister, Julia, Charles comes finally to recognize only his spiritual and social distance from them."
Your first assignment is to read the Prologue "Brideshead Revisited" and Book One "Et in Arcadia Ego". Feel free to read ahead, but no spoilers please! As this first section is the longest in the book, at around 140 pages, we'll take a couple of weeks to get to grips with it, and we'll chat about that section on Monday 15 September.
We will then discuss Book Two "Brideshead Deserted" on Monday 22 September, and Book Three "A Twitch Upon The Thread" plus the Epilogue on Monday 29 September, having finished the book in time for the film release later that week on 3 October.
Happy reading!