PopUK Gift Guide: Beautiful Baby Girls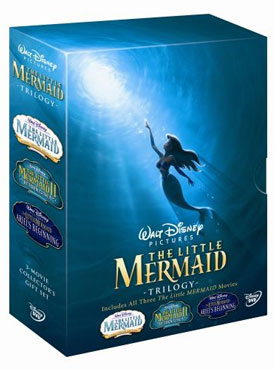 All our Sugar sites are bringing you gift ideas for newborn and toddler girls, so I've selected a few entertainment purchases that will be perfect for the little girls in your life!
First off we've got a cute as a button Sesame Street Cookie Monster cuddly toy that won't be left alone on Christmas day, there's also a similar Elmo one, if the high pitched red puppet would fall in more favour!
Bright colourful books are the order of the day, and there's nothing like the classic Mr Men and Little Miss set by Roger Hargreaves to spark her imagination as you read them. These books come in a huge set with Mr Tickle, Mr Bump and more, as well as a special Little Miss Christmas book that's perfect for the festive season!
Next up are some DVDs to keep her occupied occasionally, Disney classic The Little Mermaid is sure to fascinate her with the upbeat songs and fun characters, the classic kids series Button Moon is sure to amuse with Mr Spoon. Finally in the DVDs I've picked a couple of more current TV series, the British hit The Fimbles, along with the fabulous Stephen Fry narrated Pocoyo, which I adore.
For a little music to get your baby girl / toddler grooving, why not pick up the Tweenies Christmas CD, and when that gets a little too much you could pop in a Baby Einstein CD featuring classic festive songs that are a little easier on the ears! And of course, there's those fab Rockabye Baby CDs from yesterday's mum to be gift guide in which some classic songs by artists like The Rolling Stones, Led Zeppelin and Nirvana get reworked to lull the newborn to sleep!
Remind yourself of my gift ideas for period drama loving mamas and funny guy fathers, good grandads and bookworm grandmas then visit HolidaySugar for our holiday coverage.