PopUK Gift Guide: Funny Guy Father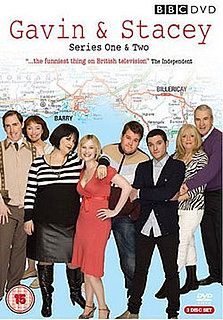 Across the Sugar Network we're bringing you gift ideas for fathers today. With that in mind, I've compiled a gift guide for those men in your life who love to laugh at TV comedies.
I've started off with classic British comedy series from back in the day and complete box sets for Blackadder, Fawlty Towers and Red Dwarf.
If your father's a fan of stand-up then you've got a huge choice of newly released DVDs, including Lee Evans, Ricky Tomlinson, Jimmy Carr and Bill Bailey's latest offerings. If you're looking for something a bit special, you could splash out on the Complete Steve Coogan or the Frank Skinner Platinum Stand-Up Collection.
For the dad who's right up to date in his taste, recent hit comedies are also out on DVD in time for the gift-giving season: Little Britain USA, Extras Complete Box Set and Gavin & Stacey Series 1 and 2 are all released in November.
Finally, I've picked some US comedies for the funny guy who gets his laughs from the other side of the pond. Show your dad how Steve Carell does it with The Office: An American Workplace Seasons 1-3, or treat him to the entire run of Friends, now on sale at a much more affordable price. If you're looking to splash some serious cash, the complete collection of Frasier episodes is out in time for the festive season too.
Check out my girl Bella UK's ideas for your darling daddy, remind yourself of my tips for period drama loving mamas, and visit HolidaySugar for all of our gift guides.