PopUK Gift Guide: Heroic Him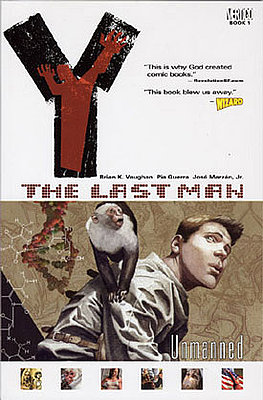 Today I'm bringing you gift ideas for any comic book or superhero lover in your life. I've got a selection of hero-related books and DVDs for any brothers, boyfriends, cousins and friends who may be interested.
First up are the DVDs — now, we've already seen Hancock, The Dark Knight, Hellboy 2 and Iron Man in our action aficionado list, so definitely don't forget about any of those fab recent superhero movies. Going back into the recent past there's also the Spiderman trilogy and Superman Returns, as well as many more Hollywood adaptations.
If you're looking for something a little spoofier or more playful then why not try Superhero Movie! for any Leslie Nielsen or parody fans out there. Persepolis — an animated film based on Marjane Satrapi's autobiographical graphic novel of the same name — has a very different tone. The story follows a young girl as she comes of age against the backdrop of the Iranian Revolution and is an absolutely fantastic film that I'm sure he'll be interested in if he reads comic books.
In terms of TV series', there's Heroes — which has two seasons currently out on DVD — or you can go with something that plays on the comic element of superheroism with The Tick, a fantastic funny live action American TV show starring Patrick Warburton.
Watchmen by Alan Moore or Y: The Last Man by Brian K Vaughan are well-known as great starts for any collector of graphic novels and each have film adaptations due to open in the next couple of years. Another series with a slightly lighter touch is the fabulous Scott Pilgrim series, which is filled with pop culture references — and you'll see Michael Cera playing Scott himself when the movie adaptation eventually hits cinemas. Also, while he's relaxing and reading all these graphic novels, perhaps he could listen to David Bowie's Heroes, for the full on heroic theme!